Then, wisdom grew from fruit
and  time was a seedling.
All creatures spoke the same,
hymns of bats, the breath of horses.
We were winged and freedom
was etched on the soles of our feet.
Pathways in the earth and sky were known,
not charted.
Now we step naked into the blazing sun.
Bare  ourselves  to golden rivers and the
awesome tidal thunder.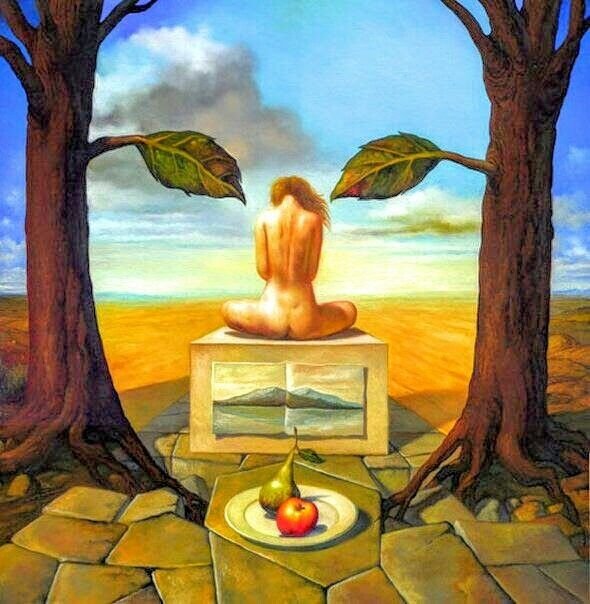 Dali and The Garden of Eden